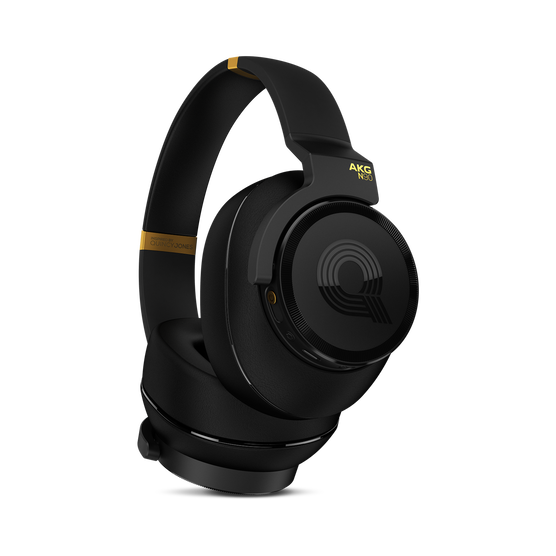 TruNote technology
Together with dual foam cushions and ear cup mounted controls for auto-calibration, TruNote allows precision sound reproduction.
Tone Control: Full control of adjustment sound signature
It allows bass and treble adjustments without any sound distortion, for true personalized sound - developed with inputs from Grammy winner Quincy Jones.
Stage Control: Three spatial listening modes
Audio customization options that include "Standard", "2.1 Studio" and "5.1 Surround Sound"
Patented ergonomic design
Dual density ear cushions aid in significantly reducing the reflections inside the acoustic chamber while dual rotary controls on ear cup enable easy access to volume control, bass and treble levels and sound imaging.
USB and HD audio
USB connection provides full HD audio playback, software updates and rapid charging.
Built-in DAC
The built-in DAC enables hi-res digital audio tracks on a PC or an Android device to be directly connected through the micro-USB port of the headphone, so that no digital/analog/digital conversion is needed, which means no quality loss.
It takes a legend to enthrall the world. It takes two to change it.
Inspired by the Grammy Award winning producer Quincy Jones, comes the AKG N90Q, a state of the art, flagship level headphone that represents the pinnacle in acoustic performance and audio customization.
Utilizing TruNote auto calibration and active noise cancelling technologies, along with dual foam cushions and ear cup mounted controls, the N90 allows users to enjoy high end, faithful and precise sound reproduction with adjustable sound stage effect and personalized tone control. Premium materials like leather and aluminum, five patented technologies and full HD audio work to create an unrivaled audio experience that has been inspired by Quincy himself.